14 Feb

Romantic Lifestyle Perfumes: ROMANTIC LIFESTYLE PERFUMES FOR A COUPLE IN LOVE
ROMANTIC LIFESTYLE PERFUMES TO BE                      IN THE MOOD FOR LOVE
Lise London award-winning perfumes are the best romantic lifestyle perfumes :
An Ideal Lover and Catleya, Secret Love Code, are the most awesome romantic lifestyle perfumes with a real trail, able to bring you to a state of desired happiness, to improve your mood before a special date or simply boost your morale.
Both are poetic perfumes conceived under the mysterious influence of the moon in a starry sky when a shooting star full of precious essential oils and other natural ingredients went through the formula.
When lovers feel the need to reconnect sensually with each other, we recommend a spray of the Lise London Lovers' perfumes for the relationship to set off again with a twinkle in their eyes. Lovers can reconnect through the power of a sophisticated rose scent.
Lady Chatterley's Lover, a majestic work of art by D.H. Lawrence, full of sensuality, was also a direct source of inspiration for the romantic perfume An Ideal Lover. In the novel, Lady Chatterley's naivety led her to
believe that she had found true love with the Game Keeper.
« Love is a rose : each petal an illusion, each thorn a reality. » Charles Baudelaire.
Catleya and An Ideal Lover perfume can also help you heal your soul and transport you to a dream-world of emotions. They help you forget your everyday life troubles.
The CATLEYA perfume, first LISE LONDON masterpiece, is synonym of quintessence, love, sensuality, passion, beauty and the ultimate refinement. CATLEYA with AN IDEAL LOVER, won first prize in Paris at the « Beauty Challenger Award » for best perfume, best concept, best packaging and best marketing.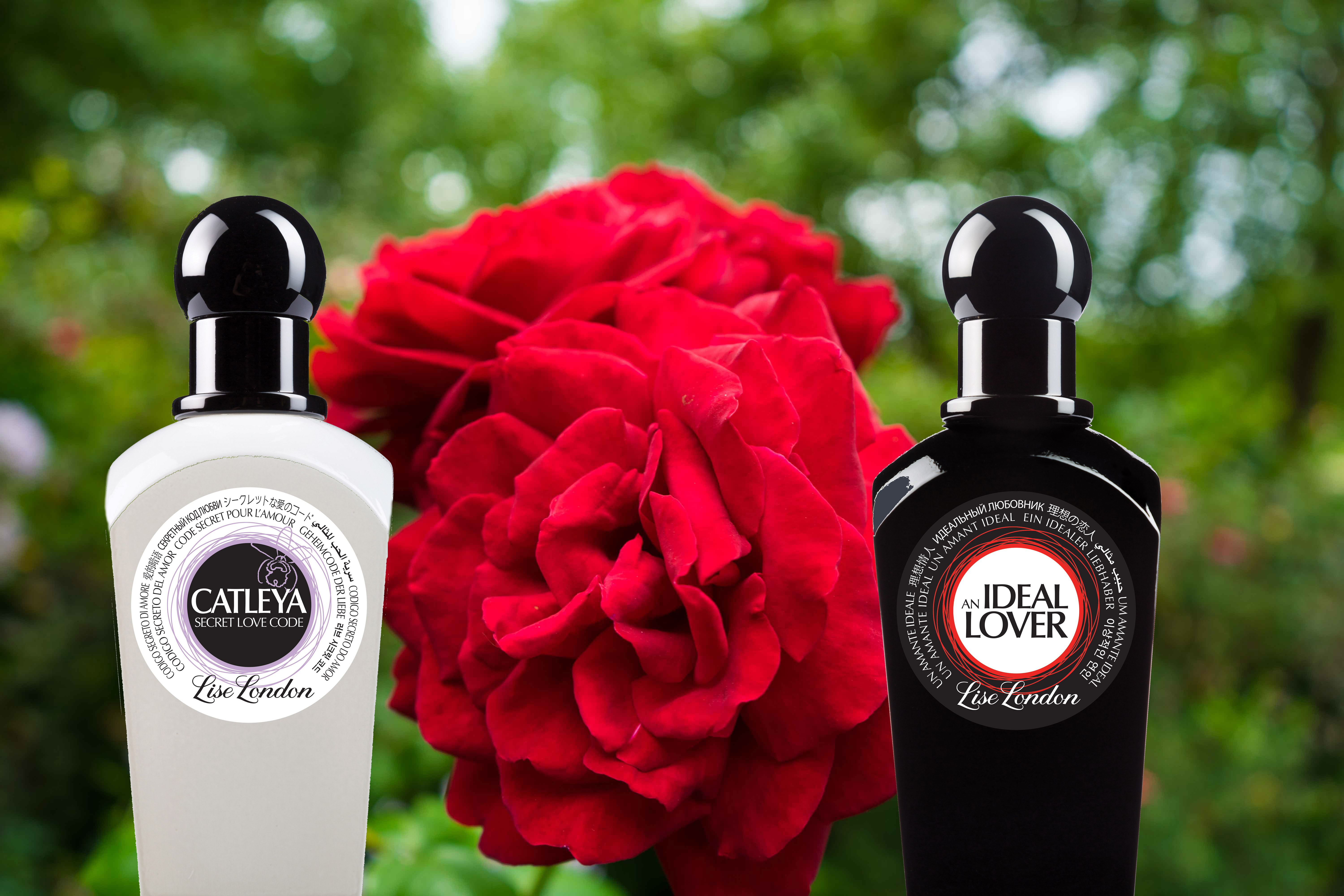 They are indeed the best Lovers' gifts for St. Valentine, the ideal Anniversary presents, the best betrothal complements, the most original wedding gifts or for every personal day use to boost your mood.